Acupuncture Marketing
"Are You Frustrated a

nd Disillusioned Because You're a

Darn

Good Healer

,

But You Don't




HAVE A CLUE How To Attract




New Patients?"
"Discover How To Grow Your Acupuncture Practice


Dramatically

,
with a
Turn-Key
Acupuncture Website Marketing System
That Runs on

Auto Pilot

a
nd
Pays For Itself
Many Times Over..."
"You just answer the phone and book the appointments."


Frank Prieto
Acupuncture Marketing Strategist


Click the pause
or stop button
to pause this
short message.
With this acupuncture marketing system there are no books to read, no seminars to attend and no coaching fees to pay.
You can focus on healing patients and running your practice, without the stress of wondering how you're going to pay the rent next month.
After 3 or 4 years of graduating from acupuncture schools, many acupuncturists are struggling. Some will even say there aren't enough patients to go around.
Others are ready to take on a second job, and in worst cases there are those that have moved on to do something else because they just couldn't make ends meet.
This is very sad, but the fact is it doesn't have to be this way if you understand that the secret to your success is in the marketing.
If you need help starting an acupuncture practice or you've been in business for a while and want to take your practice to the next level this may be one of the most important messages you'll ever read.
Hello, my name is Frank Prieto and I'm an acupuncture marketing strategist. I'm going to show you what you need to do to start making real money in your acupuncture practice in less time you ever thought possible.
You will generate a steady flow of new patients every week so your practice can grow exponentially and you can enjoy what you love most without the pressure of financial uncertainty.
Why I am qualified to make these claims...
Six years ago my daughter told me she wanted to be an acupuncturist. I tried talking her out of it because I felt she could make more money as a nurse.
I told her of the shortage of nurses and how hospitals were paying signing bonuses to get nurses to join their institutions, etc.
No matter what I said I was getting no where. Like the good acupuncturist she was determined to be, she fired back with her views on the medical establishment...
She said she believed, among many other things, that alternative medicine was very effective in treating many conditions and ailments without all the side effects of prescription drugs, and that she was committed to this alternative form of health care and so on and so forth...
I've always told her to choose something she loves because this would ensure she'd be happy doing it every day.
Today she has a successful acupuncture clinic and sees an average of 43 patients per week... in just 2 years.
What's The Secret Of Her Success?
I put in place a marketing system that runs on auto-pilot, that she didn't have to create, maintain or monitor... that makes her phone ring with qualified leads on a weekly basis, so she can focus on running her practice and making money providing patients with quality alternative health care.
Before I give you the details of my acupuncture marketing system, you need to understand an important point that is critical to your success.
"Good marketing will sell a bad product or service only once".
My marketing system has been instrumental in my daughter's success, but her knowledge of TCM, her human compassion, bedside manners, and her hard work, have been equally important.
I'm assuming that if you're reading this message you need help with your marketing and you're also passionate about your work and love what you do. If you don't, you should exit here now. You're better off finding your true calling because your patients can tell if your heart is in it or not.
Why Other Marketing Methods DON'T WORK...
The reason why many of the other marketing solutions don't work for acupuncturists, is not so much they are flawed, but that they require your time and commitment to implement them.
Reading a book from a website that sells acupuncture marketing supplies, or attending an acupuncture marketing seminar is not a bad idea. The problem lies in whether you are disciplined enough to make the time, or even have the time, to implement and follow through what you've learned.
If you're like most acupuncturists, you hate marketing and you wish you didn't have to deal with it. You prefer to spend your time treating and helping patients which is what you really love to do.
On the other hand, if you had a marketing system in place that generated qualified patient leads (phone calls and e-mails,) that was working for you 24/7 on auto-pilot, don't you think you could grow your acupuncture clinic dramatically by treating more new patients every single week?
How To Increase Your Patient Load
From 15 or 20 to 40 or MORE PER WEEK
If you're seeing an average of 40 patients a week you're doing something right. You're probably ready to put on a second acupuncturist, or even better-- add a second or third treatment room.
On the other hand, if you've been practicing for more than 2 or 3 years and you can't seem to break past the 15 or 20 patient a week mark, you are not alone. It is not uncommon for most acupuncturists to get stuck at this point.
If you can answer YES to the following questions, I can help you increase your acupuncture business dramatically.
Are you a licensed and board certified acupuncturist?




Are you willing to work 8 to 10 hours a day?



Are you willing to work on Saturdays and take Mondays off instead?




Do you answer your phone calls in most cases or do you let them go to voice mail?




Do you accept insurance?




Do you portray yourself as a health professional or do you come across as a new ager?




Do you check your e-mail at least 4 times a day?




Do you love what you do?
If you answered NO to these questions I truly can't help you. I'm sorry but I don't want to waste your time.
On The Other Hand...
If ALL or MOST of your answers were YES... I can help you take your acupuncture practice to the next level and explode your income.
You'll enjoy the success you deserve and dreamed of, but most importantly-- you'll have the opportunity to help many more people which is what you love to do anyway.
"The success of your acupuncture practice will be very rewarding in many aspects, not just financial. You'll be aligned with your inner principles and enjoy the satisfaction of making a difference in people's life."
What Makes This System Work So Well?
Did you know that marketing and advertising is a SCIENCE, that when applied correctly with its proven formulas you can achieve quantifiable results?
Most ad agencies, design studios, and graphic/web designers will have you believe that marketing and advertising is an ART. Not so!
There are two schools of thought on marketing. Those that view marketing as an art will try to sell you on Branding or what is referred to as "Image Advertising".
Branding is based on creating an image (a brand) that becomes recognized and trusted by consumers. Their philosophy here is to spend your budget on getting your name out there so crowds of patients come knocking down your door.
Branding is effective if you have deep pockets like GM, McDonald's, Nike and Coca Cola. But the other 85% of businesses cannot afford to spend on branding because it's too expensive.
On the other hand, Response Based marketing (also known as Direct Marketing) uses a scientific approach to advertising. By understanding human behavior and how we think, you can communicate a clear, direct and compelling marketing message that separates you from the competition so you become the obvious choice.
The Secret Formula Revealed In My FREE Report.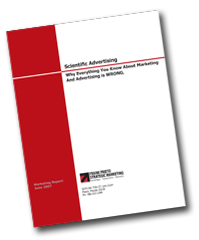 Response Based marketing is accountable because it can be tested and tracked to know if it's working or not. And the cost is a fraction of what you'd pay for Branding.
This approach combined with the scientific advertising formula delivers dramatic and quantifiable results.
To learn more about Scientific Advertising and the secret formula behind this marketing method, enter your name and e-mail below to get my FREE Report titled: ACUPUNCTURE MARKETING STRATEGIES: Which Ones ACTUALLY WORK, And Which Ones Are Guaranteed To WIPE OUT Your Budget, CRIPPLE Your Growth And JEOPARDIZE Your Future.
Get the FREE Report now...
After reading this report you will understand the method behind my system and why it works.
OK Frank Get To The Point... I Want The Details.
You're probably wondering what this marketing system exactly consist of. I'm going to tell you right now, but first let me say that the greatest, single, most important benefit of my Acupuncture Marketing Program is that...
Everything Is Already Done For You...
INTRODUCING
NewACUPatient$TM
The Systematized Acupuncture Marketing Program
Where Everything Is Done For You...

All you have to do is answer your phone and book the appointments.
How and why it works...
NewACUP atient $TM is an online lead generating system that works with a Google and Yahoo account to drive PPC (pay-per-click) traffic to your landing page.
These ads are strategically written to capture the attention of patients searching for an acupuncturist in your area. This is the first step in the client acquisition process and when done correctly, it ensures your ad is not ignored.
The second step is just as crucial. Once they click on your ad they are sent to a landing page. This is where most everybody gets it wrong. Even some of the large national chains like Target make this costly mistake. Why would you send someone searching for the "Canon PowerShot SD1000 Digital Camera" to the website's home page, instead of the actual sales page of the product they're searching for?
A home page is not a landing page or a sales page. Most home pages are all fluff, puffery and just have plain boring content about how great the company or individual is.
Research shows that people will make a decision about your website in about 7 seconds. That's how long you have to capture their attention before they click the back button and say good bye forever.
If there's just one thing you take away from my message today, this is it;
"People don't care about you or your practice..."

Until you show them you can solve their problem and give them a risk free offer to try your service, you're just blowing your advertising money away.

A landing page continues the conversation going on inside your prospect's head. It has compelling information to further educate your prospect as to why you are the obvious choice among the other acupuncturists in the area, and why they should pick up the phone and call YOU instead.
Some of the visitors will call you and book an appointment (convert) right away, while others will remain in the fact-finding stage (prospects.) These prospects are not quite ready to come in to see you just yet.
Some will be evaluating whether they want to try acupuncture at all, others may be afraid of needles and need a bit more time to make the call. They all have different reasons. Whatever the case may be, this is where the third step comes in.
The third step is the follow up process. The nurturing of those undecided visitors (prospects,) to bring them closer to making the appointment (converting.) This is accomplished by staying in contact with them with an automated follow up system so once they're ready to make the move, you are the first practitioner-- if not the only one, they remember.
Did you know that 80% of people who inquire about a product or service will buy it within a year of their initial inquiry. The amazing part is that 90% of the time they don't buy it from the same company they made the initial contact with. Some may convert in a week, others in a month, and some in 6 months or more.
It boils down to ROI (return on investment.) You're paying Google and Yahoo to drive traffic to your landing page so you have to leverage your efforts to make sure;
Your online ads are strategically sound to capture your prospect's attention.


Your landing page has a compelling marketing message to convert those prospects to patients, and...


You have an automated follow up system in place to nurture and build a relationship with those still undecided to increase your conversion ratio.
This is how the system pays off for itself, and how you separate yourself and your acupuncture clinic from the competition and become the obvious choice.
That's what good marketing is supposed to do...
If your marketing is not doing this, it's not working like it should and you need to fix it before it's too late.
Answers To Important Questions
You're Asking Yourself...
Here are answers to very important questions you might have about the program...
Q- Does the NewACUPatient$TMsystem include a complete website?
A- Yes. When you subscribe to NewACUPatient$TMyour license agreement entitles you to a complete acupuncture marketing optimized website, personalized for you and your practice.


Q- Can I use my existing e-mail address with NewACUPatient$TM?
A- Yes. The e-mail address on the NewACUPatient$TMwebsites forward to the e-mail address of your choice.


Q- Will my NewACUPatient$TMsubscription expire at some point?
A- No. You can use the NewACUPatient$TMsystem for as long as you stay subscribed. Your monthly licensing fee will never increase.


Q- Can I use NewACUPatient$TMwith my existing website?
A- No... Most - if not all - acupuncture websites are not strategically optimized for this kind of lead generating system. Just keep your current website as is. You can even put it to the test against the NewACUPatient$TMwebsite and compare the results.


Q- How do I pay for my NewACUPatient$TMsubscription?
A- The monthly licensing fee will be automatically billed to your credit card.


Q- Can I cancel my NewACUPatient$TMsubscription at any time?
A- Yes. If you feel that NewACUPatient$TMis not for you, you can cancel your subscription at any time. There will be no refunds but you can cancel at any time for any reason with no hassles and no questions asked.


Q- If I cancel my NewACUPatient$TMsubscription can I use any part of it on my website or marketing materials?
A- No. NewACUPatient$TMis a proprietary strategic marketing system that is only licensed for use. The content, strategies, wording, slogans, selling slants, tactics, and/or any part of it are protected by copyright law and unauthorized use is strictly prohibited.


Q- Once I subscribe how long do I have to wait before my NewACUPatient$TMis in effect?
A- As soon as you subscribe the process begins. Your personalized system will be up and running generating qualified leads within 30 days from the day you subscribe.


Q- Are there any set up fees?
A- Not really... Your first months licensing fee covers all the set up and customization work required for your individual practice.


Q- Is my monthly licensing fee subject to increases?
A- No. Once you subscribe your licensing fee will not change for the life of the agreement. If you decide to postpone subscribing today and you return to this website in the future, you might find the prices have increased, but once you subscribe you lock-in the going rate at the time.


Q- Are there any additional costs I should budget for?
A- Yes. NewACUPatient$TM is driven by PPC (pay-per-click) online ads placed on Google and Yahoo. When a new patient clicks on your ad your account gets charged for that click. You should budget about $250 per month for your online ads. This is paid directly to Google and Yahoo.
Q- Will I always have the Google and Yahoo pay per click charges?
A- Yes and No... In the begining the traffic comes from the PPC ads. As I work on the search engine optimization you will notice your pay per click charges drop because the traffic will then start coming from the organic listing. But I always recommend the PPC ads keep running for increased traffic.


Q- I'm concerned I may not be able to afford the system. How do I know if this is for me?
A- NewACUPatient$TM is guaranteed. If after the first 60 days of launching you don't see your patient load starting to grow as a result of it, you can use it FREE for another 60 days. If by the end of those 60 days you're still not happy you can cancel it and owe me nothing more, but if you decide to keep it you pay for 1 of the 2 FREE months. I don't want you using NewACUPatient$TM. if you're unhappy with it. I have a reputation to protect. If the system doesn't work for you it will work for someone else. There are factors about a practice and patient/practitioner relationship that is beyond my control. Not every acupuncturist qualifies for NewACUPatient$TM, but the ones that do do very well.


Q- Do I have to worry about another acupuncturist using NewACUPatient$TM in my town or geographical area?
A- No NewACUPatient$TM is licensed with exclusivity rights on a first-come first-served basis in your area. Once you subscribe, the use of license is restricted to your practice for as long as you maintain your subscription.


Q- How do you determine the geographical boundaries of a service area?
A- In most metropolitan areas it is typically within a 15 mile radius of your practice. Rural areas would cover a bit more distance. The objective is to make sure you are not competing with another acupuncturist in your service area using NewACUPatient$TM. As a rule of thumb, any driving distance a patient considers too far to drive to see an acupuncturist is outside the area.


Q- How many new patients do I need to acquire before I start breaking even?
A- Based on treatment costs of around $75, acquiring 2 new patients per week will get you to the break even point. That's revenue of about $600 per month. This is taking into account your NewACUPatient$TM licensing fee as well as your Google and Yahoo advertising costs. When you throw in referrals and the fact that the average new patient will need 3 to 4 treatments, you can see how the system pays for itself many times over. Keep in mind this cycle is continuously taking place every week contributing to the life time value of a patient.


Q- What is the Life Time Value Of A Patient ?
A- The life time value of a customer (patient) is a simple equation used in marketing to determine how much a patient is worth to your practice.


Q- How can I determine the Life Time Value of my patients?
A- The formula goes like this;
Monthly Advertising Cost / Number Of New Monthly Patients = Cost To Acquire A New Patient. Using the break even figures from above, we could say that your "initial" cost to acquire a new patient is $75. If that patient comes in for 4 treatments at $75 each, his "initial" value to you is $225 (4 treatments at $75 = $300 minus your acquisition cost of $75 yields a profit of $225.)

Now lets say this patient sees you on average twice a year. The next 4 treatments represent a net value to you of $300 because you already paid the $75 acquisition cost on the first go around.

Now let's say the average acupuncture patient sticks around for 3 years. It could be 5 years, 7 years or even 10 years, but lets be conservative and say just 3 years. The Life Time Value of your average patient would be $1,725. Here's the formula: 2 yearly sets of treatments at $300 each = $600 X 3 years = $1,800 minus your acquisition cost of $75 yields a net Patient Life Time Value of $1,725. Wouldn't you want exclusive rights in your town to a money making machine like this?

Q- Is NewACUPatient$TM a finished project or is it continuously improving?
A- NewACUPatient$TM is a proven lead generating system for acupuncturists producing dramatic results. It is a completed working system that is continuously evolving. The latest additions are the Specialty Modules.


Q- What are the NewACUPatient$TM specialty modules?
A- NewACUPatient$TM is a stand-alone lead generation system that now has specialty modules that you can add for a nominal fee to enhance it even further. The Specialty Modules are landing pages strategically and specifically created to generate new patients for ailments or conditions you specialize in. The Infertility Module was the first one developed in November 2007 with more in the works.
The Icing On The Cake... Get The Exclusive Right
To Use NewACUPatient$TM In Your Area.
NewACUPatient$TM is a proven lead generating acupuncture marketing machine, but here's the icing on the cake. You get the exclusive right to use the system in your local service area. You won't be competing with anybody else in your town using marketing as good as yours.
If you qualify you could be well on your way to making the real money an acupuncturist with systematized marketing can make. You'll have an auto-pilot marketing machine working 24/7 that allows you to do what you do best.
A turn-key system like this can be very expensive if you were to hire me to do what I've done for my daughter.
On the other hand, it is equally costly if you were to try to create it on your own. It takes years to learn and master the science of marketing, not to mention the testing, fine tuning and ongoing improvement of all it's parts.
A strategic acupuncture marketing system like this that produces quantifiable results would sell for no less than $9,500.
In order to make it affordable for acupuncturists, I've decided to license it instead, granting exclusivity rights on a first come-first serve basis.
Lock it in now...
"NewACUPatient$ TM
Marketing System"
The retail purchase price ...
$9,500
But, you have an instant opportunity that will save you thousands. Your net monthly licensing cost is only
$397
This package contains the complete NewACUPatient$TM lead generating system which includes:
Guaranteed exclusivity in your service area


A complete marketing optimized acupuncture website with landing page


Setup of your Google & Yahoo PPC accounts


Strategically optimized PPC (pay-per click) ads


Complete list of acupuncture targeted keywords from actual online searches


The auto-responder follow up system


A proactive built in referral system


Search engine optimization


Web hosting, e-mail accounts and monthly
traffic reports


Lifetime system optimization and improvements


Option to cancel at anytime for any reason
Click here to subscribe now...


Safe, Secure and Easy Way To Enter Your Credit Card Without Compromise.
ATTENTION:
Once NewACUPatient$TM is licensed
to an acupuncturist in your area
you will lose this opportunity.
One of the unique benefits of NewACUPatient$TM is it's exclusivity feature. NewACUPatient$TM is a proven lead generating system, but the icing on the cake is the fact that I only make it available to one acupuncturist in every market. You don't have to worry about someone else in your area using marketing as good as yours. So don't wait too long because once it's licensed in your area it's gone for good.
Bonus Report
The first 55 acupuncturists to subscribe will also get my marketing report titled:
"The Top 10 Marketing Mistakes
TCM Practitioners Make And How To Avoid Them".
($39 value)
After reading this marketing report you will know:
How to grow your practice by learning what to do, and most importantly what not to do.


Know which advertising medium brings in the biggest return and how to use it effectively.


Discover the 20% of marketing strategies that yield 80% of the results.


The reason you are not being taken seriously and how to change that.
You will receive the FREE Report attached
to your subscription welcome e-mail.

Limited Additional Bonus
"The Infertility Module"
The first 37 acupuncturists to subscribe will get the Infertility Module FREE for Life.
Each specialty module is licensed for an additional monthly fee of $79. I am giving away the Infertility Module to the first 37 subscribing acupuncturists. Once these first 37 specialty licenses are gone this offer will be removed from this website.
This is a $79 Monthly Value
1hr FREE Marketing Coaching Session With Me...
Subscribe today and also get a FREE one on one acupuncture marketing coaching session with me. I'll help you kick start your practice with tips, ideas and solutions to help you achieve your business goals this year. We'll discuss your current business situation and address your biggest challenges. You can use this bonus at the beginning, or 60 days into your subscription. $298.00 Value
All together, these bonuses are worth an additional $416.00, but their yours free when you subscribe to NewACUPatient$TM today.
My Promise to You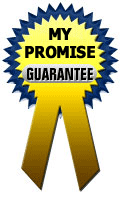 I have a very simple promise to make to you. If NewACUPatient$TM is not everything I've said it is, and if after 60 days of launching it you don't start seeing the results I talk about, I will let you use it FREE for another 60 days. If by then you still have not seen a transformation in your business, you can cancel it and owe me nothing.
That gives you an extra 60 days to evaluate it even further at no charge to you other than the PPC ad charges from Google and Yahoo. That should give you plenty of time to determine if the system will work for you or not. If you decide to keep it you only pay for 1 of the 2 FREE months.
Fair?
I hope you think so, because I've been told it's more than fair.
If you honestly believe NewACUPatient$TM is not transforming your acupuncture practice you can cancel and owe me nothing. Simple as that.
No hassles and no questions asked...
Guaranteed.
NewACUPatient$TM
Limited Additional Bonuses Expire Soon.
How To Subscribe Now
Remember, the first 55 acupuncturists to subscribe get the marketing report for TCM practitioners. The first 37 acupuncturists to subscribe get the marketing report and also get the Infertility Module for life.
Notices will be posted here and emails will be sent when these levels are reached and the opportunity is gone.
You'll get the entire NewACUPatient$TM system with a retail purchase value of $9,500, for a monthly subscription of only $397. That's a savings of hundreds of dollars.
Plus, you get the TCM Practitioners Marketing Report (Total Value, $39.00)
You'll also receive the Infertility Module for life, valued at $79.00 per month.

And the 1hr FREE Acupuncture Marketing Coaching Session, valued at $298.00
That's a total value well in excess of $416.00
You can Subscribe Today for
Still Only $397
I always stand here with the singular goal of your success. I've worked hard to make it apparent to you that there is a big change coming in your life by licensing this program.
Please, don't miss this opportunity.

To Your Success!






Frank Prieto
Acupuncture Marketing Strategist
Creator of NewACUPatient$TM Marketing System
PS--One other thing I feel compelled to tell you about.
Once a patient comes in for an appointment and you've done your job right, that patient will never go anywhere else, and automatically becomes another source of referrals.
NewACUPatient$TM is a lead generating system that pays for itself many times over. It will deliver dramatic results for your acupuncture practice because it produces exponential growth similar to the power of compounding interest.
You have a unique opportunity right now to get the exclusive rights to use a money making machine that could secure your financial future. Act now and lock it in today.

PPS-- Do you still have questions I haven't answered?
Unlike many companies on the Internet that hide behind a website, I am very accessible to my clients. So if you're considering subscribing but still have questions, e-mail me at Questions@NewAcupuncturePatients.com, or just pick up the phone and call me directly at 786-333-1299.
Frank Prieto Marketing Strategies
10604 SW 71 Ln
Miami, FL 33173
Phone: 305-273-9240
Email: frank@mymworks.com

If you're a hands on person who wants to be more involved in your marketing, AcuMarketDOMINATION Insider's Club might be for you. To learn more click on the link below.
AcuMarketDOMINATION Insider's Club
Make sure to stop by my Acupuncture Marketing Success Blog and leave a comment.
Copyright © 2007- 2009 Frank Prieto Marketing Strategies. All rights reserved.
Offers on this website are subject to change without notice.
When the limited bonuses are gone they will be removed from this offer.
Acupuncture Marketing / Acupuncture Advertising / Acupuncture Websites
Acupuncture Marketing Supplies / Acupuncture Schools / Acupuncture Clinic Marketing